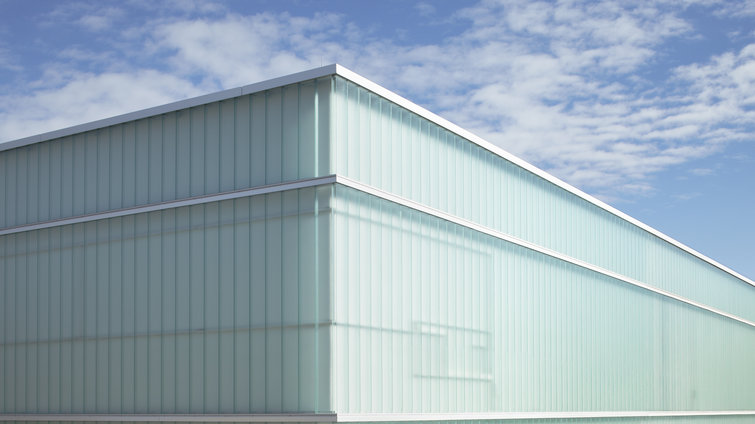 The Cyberneum
The Cyberneum is a state-of-the-art research center at the MPI for Biological Cybernetics. It features unique motion simulators equipped with sophisticated Virtual Reality (VR) systems that provide unprecedented possibilities to study human perception and human-machine interactions. The main areas of research in the Cyberneum relate to self-motion perception, spatial cognition, multiuser interactions, multisensory integration, and cybernetics as it relates to perception and action.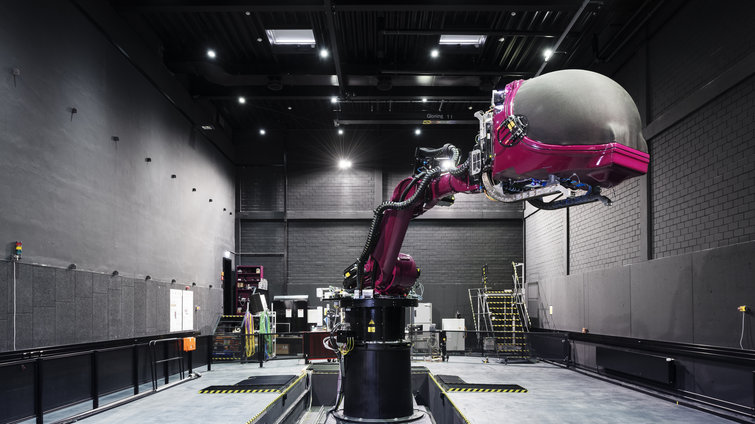 The CyberMotion Simulator
The Cyberneum contains the most advanced motion simulators in the world. The CyberMotionSimulator (CMS) is mounted on a twelve meter long linear axis. This flight and driving simulator has a further seven different swivel joints, which can be controlled independently of each other. This allows it not only to cover a large working area, but also to realistically reproduce motion impressions and longer accelerations.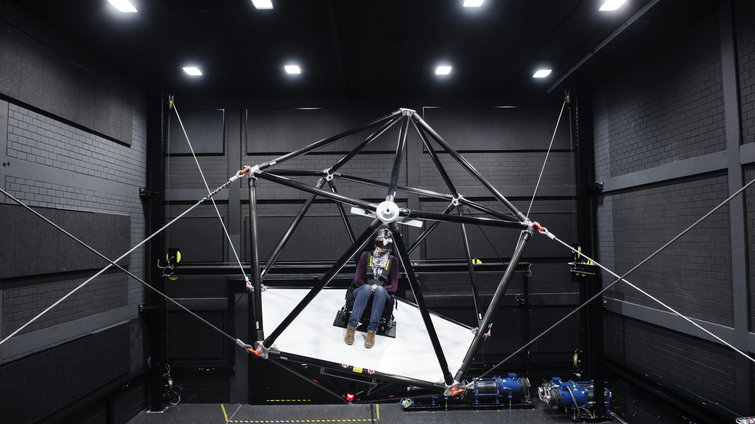 The CableRobot Simulator
Another unique motion simulator is the new CableRobot simulator developed here at the institute, a motion simulator suspended on ropes that enables flexible and highly realistic motion sequences. The prototype is used in perception and cognition research.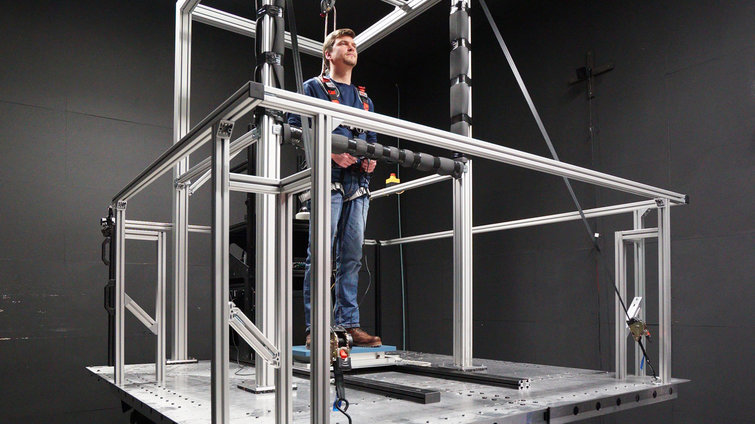 The CyberPod
With the CyberPod we combined virtual reality technologies with moving-base motion simulators. This platform could be moved in six degrees of freedom thanks to its actuated legs.